Welcome!

In business since 1977, CTI services the wholesale market only. We sell to cabinet makers, kitchen and bath dealers, lumberyards and cabinet companies.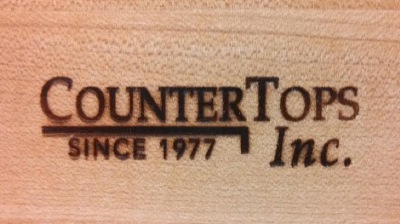 .
















CTI solid wood top brand mark

Dear CTI Customers,

Thank you for visiting our Internet site. If you have found us, you are a valued customer! The intent of this website is to give our customers a current listing of our products, links to product lines and to showcase some photos of our work.
That being said, the emphasis of this sight is to help you sell kitchens, baths and everything else that needs a laminate or wood counter from CTI!

Please click here to visit our showcase page for a downloadable .pdf of a 12 page pamphlet about our Solid Wood Tops.

We are always ready to help, so please give us a call if you need any assistance.

Thanks, The Crew at CTI


More Info . . .

Business Hours: Monday thru Thursday 6:30 am to 4:00 pm, Friday 6:30 am to 2:30 pm.

Ordering: When possible, all orders should be faxed. Orders taken verbally are the responsibility of the customer.

Deliveries: We deliver to the seacoast area on Tuesday or Wednesday, north and west on Thursday or Friday. We do not make job site deliveries on single kitchens.

Availability: All stock postform tops are available within 5 working days. Any postform tops that are picked up at CTI can be ready in 24 to 72 hours. All custom tops are available within 7 to 12 working days due to availability of materials and workload.

Warranty: All tops are warrantied for one year. All tops should be inspected before installation. CTI is liable for the replacement of counter tops only, not the installation. We do not warrantee tops damaged due to moisture and/or improper care or installation.

Any Questions? CTI_inquiries@countertops.comcastbiz.net